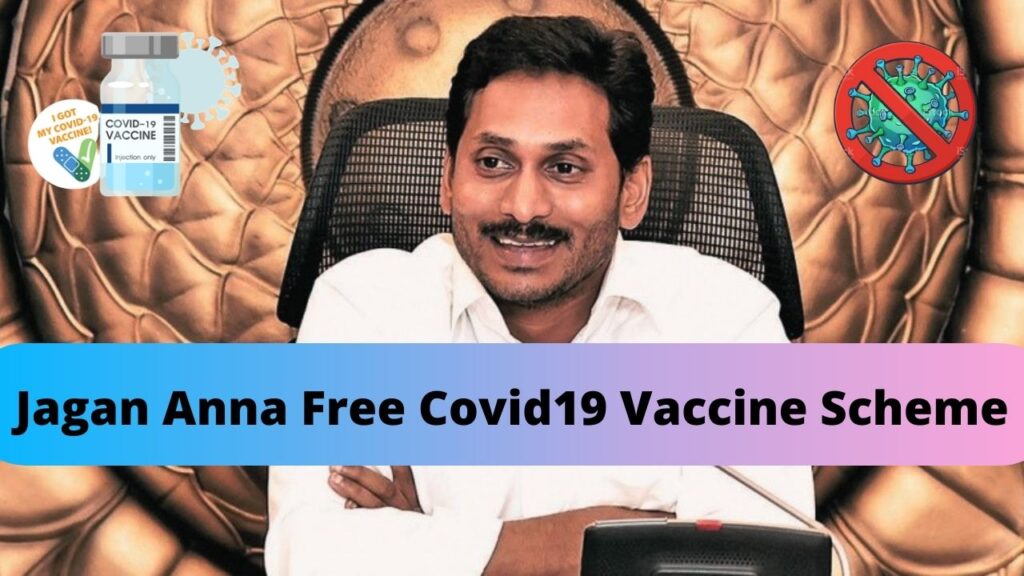 AP Government Providing Free Covid 19 Vaccine for 18 to 45 years. On April 23rd, 2021 Friday the Chief Minister Jagan Mohan Reddy Garu Said that the AP Govt will provide the Free Covid 19 Vaccine for adults whose age is above 18 years. To avoid the Spreading of the Corona Virus the CM Jagan Anna has kept the night curfew from 10 pm to 5 pm every day.
AP Jagan Free Covid 19 Vaccine in Ap
As India initiated the second phase of the Covid-19 vaccination drive for people above 60 years of age and those above 45 years of age with comorbidities, eligible citizens need to register on the Cowin portal which is started by the government of India especially for this vaccine drive
Free Covid 19 Vaccine in AP for Above 18 Years of Age
AP Government is ready to Bear bearing the Rs 1,600 crore cost approximately vaccinating. As per the government estimate, there are around 2Crore vaccine beneficiaries in the state of Andhra Pradesh in the age between 18 to 45 years. So this AP Covid Free vaccinating Start From May 1st, 2021.
How to Get Register online go get Free Covid 19 Vaccine in Ap
Firstly visit the official website @ www.cowin.gov.in
Enter your mobile number and Aadhar Number
Register yourself by filling the online form and Click on Register button
Next Photo proof, Aadhar Card details will be useful for the Registration
Next, enter the Mobile number and You will receive an OTP
Once you are done with the registration process, visit the vaccination center on the scheduled date and time given the platform.
After this, you will receive a Reference ID by which you can get your vaccination certificate. Upon each vaccination, even get a vaccination certificate
FAQ's
What is the COVID-19 helpline number?
Andhra Pradesh covid 19 customer care number Helpline Number: +91-11-23978046
or you can all the Toll-Free number: 1075
Helpline Email ID: [email protected]
How to Register For AP Covid Free vaccine?
Ap Government has Implemented the AP Grama volunteer, So using those Help COVID vaccine van will come to your villages with the help of volunteer they provided the covid Vaccine to AP People.
How many are people are going to get this Free COVID Vaccine?
Approximately 2,04,70,364 Peoples are Benified with this AP COVID Free Jagan Scheme
How Much Budget/Amount Are Spending On COVID Free Vaccine?
AP Government is ready to Bear bearing approximately around Rs 1,600 crore cost vaccinating this Age group